Under the blue LOGIN bar, click on Request Account.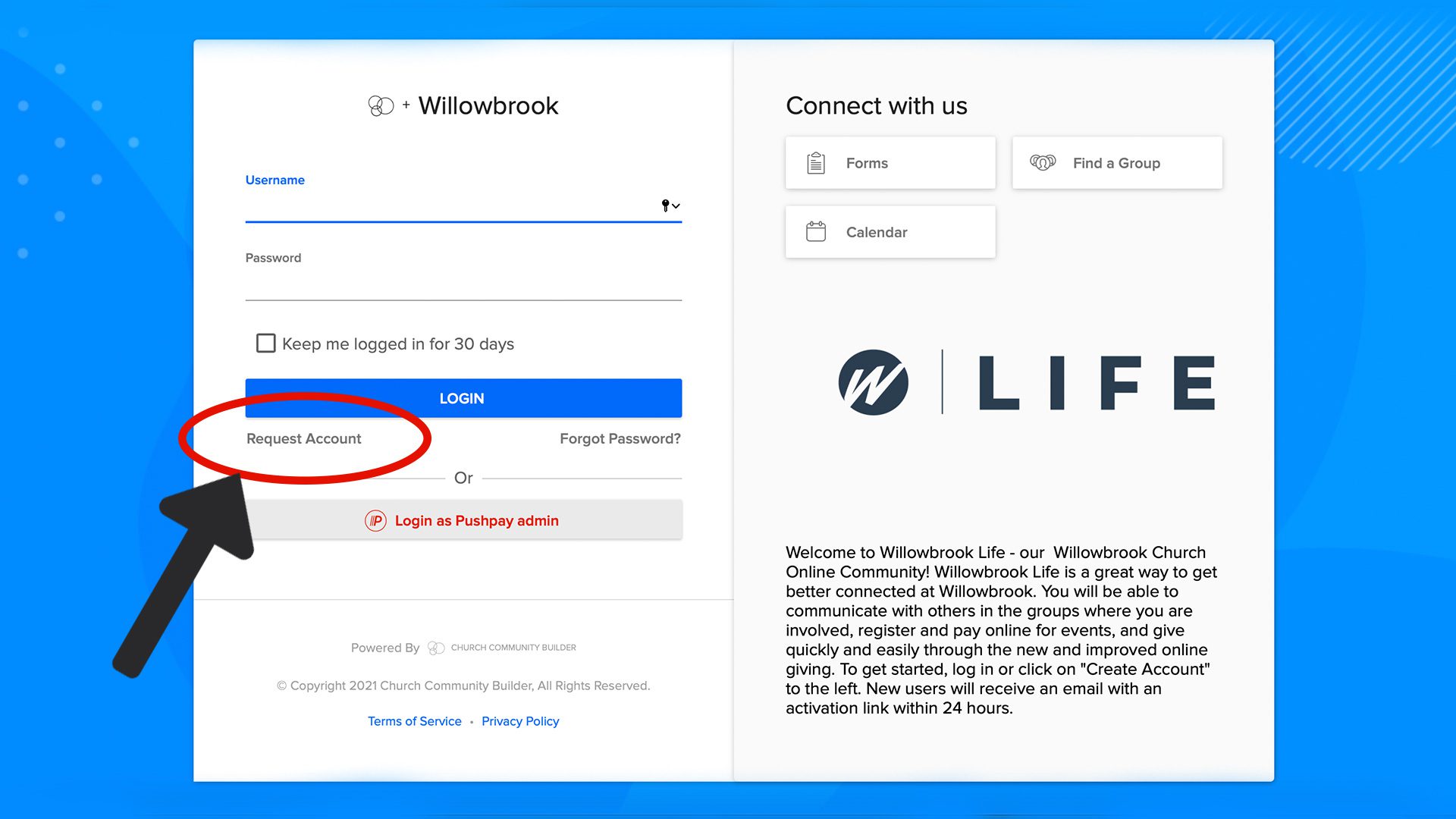 First thing it will ask you to do is to choose your campus. You can change it later, but you do have to choose one now to be your home campus.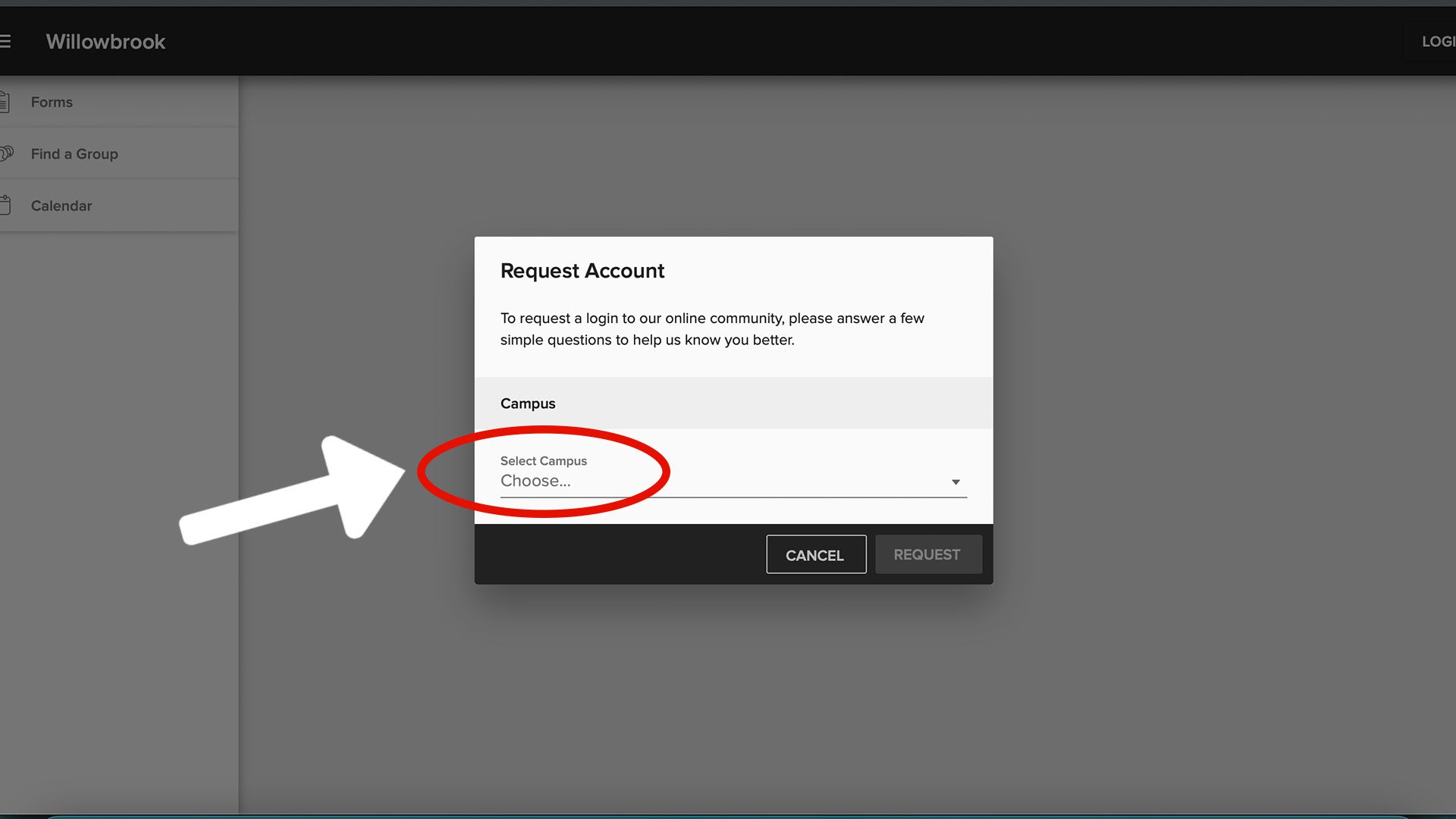 After choosing a campus, click on Continue. It will take you to a Login Request Form.
The form asks for your First Name, Last Name, Birthday, Gender and an Email address. Complete these five required fields and click on Submit.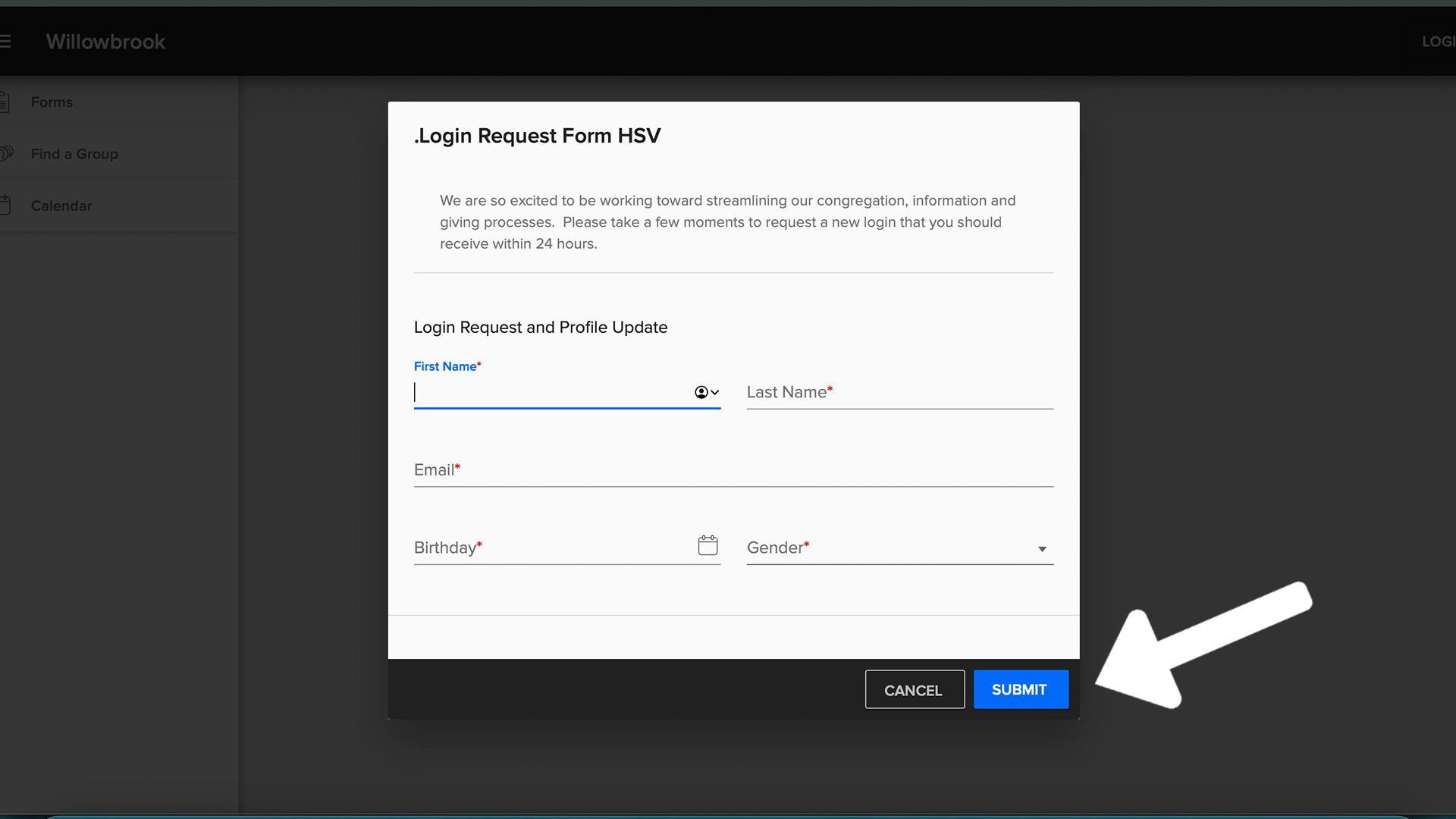 That's all you need to get started. Within 24 hours, you will receive an email with "New Login Created" that will help you get started setting up and editing your profile in our new system.

WILLOWBROOK CHURCH
Church in Huntsville, AL
Locations
HUNTSVILLE CAMPUS 
7625 Bailey Cove Rd SE, Huntsville, AL 35802
P | 256.883.0907

MADISON CAMPUS
446 Jeff Rd NW, Huntsville, AL 35806
P | 256.970.6565
Sunday Service Times
Huntsville Campus
8:00, 9:15, & 10:45 AM
Madison Campus
9:15 & 10:45 AM