Important Note on Holiday Sunday School Schedule 
There will be no WBKids classes on Sunday, December 24 and December 31. We will see you Sunday, January 7!
Families enjoy our Christmas Eve service Sunday, December 24. 
Sunday Morning
WBKids classes 9:15 am or 10:45 am
Sunday mornings are filled with energy and filled with fun! We play games, worship, and hear from God's Word; all to help us learn more about Jesus! Kids have the opportunity to build relationships with leaders and peers in a gospel centered environment. We use The Gospel Project for Kids curriculum from Lifeway. If you would like more information about our Sunday morning experience, email whitney@willowbrook.org
MidWeek
Wednesday Night- WBKids meet mid week from 6-7:30pm.
It is an extension of our Sunday mornings where we review our Sunday lesson as well as focus on Bible skills and Scripture Memory. We also spend time learning about missionaries and doing hands on mission projects and activities.
Next Steps for Kids
Following Jesus is the most important decision your child will ever make. We want to partner with you as you walk through this process with your child. As kids begin asking questions about salvation and baptism, they will attend our Starting Point and All About Baptism classes with their parents. First they attend Starting Point where we share with kids what it means to become a Christian. After kids have made the decision to follow Jesus, they will attend our All About Baptism class where we share with kids what baptism is, who should get baptized, and why we get baptized. Resources are provided for parents at both classes to help kids through these decisions. Once a child has attended both classes, we will schedule baptism. After baptism, kids receive a weekly devotional to help them grow in their relationship with Jesus.
To find out more about leading your child to Christ, contact whitney@willowbrook.org
The Bridge
The Bridge is our ministry to 5th graders. 5th graders are in a unique season of life where they are too old for children's ministry, but too young for student ministry. The Bridge has been created with this in mind, to "bridge the gap" between these two age groups! We intentionally invest in our 5th graders with times just for them. Small groups, Bible studies, mission projects, and other events just for 5th grade will be offered throughout the year. We want their last year in WBKids to be special!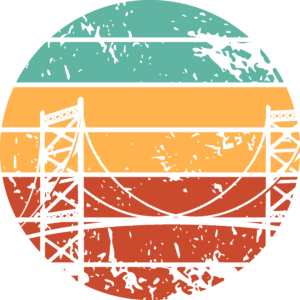 Family Experience (FX)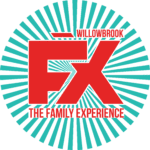 We believe one of the best ways to stimulate the rhythm of a family is to create frequent shared experiences for that family. The premise is simple: parents and kids need time together in a shared environment on a frequent basis. However, instead of getting kids excited about what their parents believe by putting them in a service designed for adults, shouldn't we be doing the opposite?  We want to get parents excited about what we are teaching their children by putting adults in an environment designed for kids!
Why? Because parents have approximately 3,000 hours in a given year to influence the heart and life of their child. In comparison, we as a church have approximately 40 hours with your child each year. It's simple math. If you want to influence kids, you need to start with those who have the most potential to influence them: you, their parents. That's the idea behind a Family Experience, it's a place where kids take their parents to learn!
FX is an experience that's designed to be shared by parents and children to help them do family better. FX is offered three times a year. Families come together for an interactive worship experience that includes high energy worship, games, family challenges, a Bible lesson, drama, and dinner.
Here's what you need to know!
We are honored that you would trust your child with us while you worship! Your child's safety is our priority. When you arrive at the church, you will check in at our welcome desk in the WBKids lobby. We will register your family in our secure system, and volunteers will help you find your child's classroom. All volunteers who work with children at Willowbrook have a background check on file. Our kids ministry opens 15 minutes prior to each service. Kids can attend kids ministry one hour and they attend worship with their family the opposite hour. Kids worship bulletins are available outside the sanctuary to help kids engage with the service.
WBKids would not be able to function without our amazing volunteers! We would love to have you be a part of our team. All volunteers must complete a background check
and some positions require a training session. 
To see serving opportunities, click on the "+" below. We have several options! 
If you are interested in serving on our team, please email us at wbkids@willowbrook.org
Sunday Morning Teaching Team
Sunday Mornings 9:00 or 10:30
Every other month
The Sunday Teaching Team leads the children in classroom activities related to the weekly Bible lesson. All materials are provided. A background check and training is required.
Sunday Morning Buddies Team
Sundays 9 or 10:30
Once per month
The Buddies Team assists families of children with special needs. A buddy might sit in the classroom with a child or walk with the child in the hallway, depending on the needs of the child. A background check is required.
Sunday Morning Welcome Team
Sundays 9am-11am
Once per month
The Welcome Team is one of the first faces our families see when they come to WBKids! The welcome team registers new families and helps with check in at our welcome desk. Training is required. 
Mid Week Teaching Team
Wednesdays 6-7:30pm
Weekly August-May
Our Mid Week Team leads Bible study and Bible Drill with the children. All materials are provided. A background check and training are required.
Event Team
As needed
The Event Team will help with special events for WBKids. This will include set up and clean up and any other needs related to an event. Examples of events: FX, Christmas event, Easter event, etc…
Outreach Team
As needed
The Outreach Team will help with coordinating and providing meals or other services to families in our ministry who are going through a difficult time such as a death in the family or surgery.

WILLOWBROOK CHURCH
Church in Huntsville, AL
Locations
HUNTSVILLE CAMPUS 
7625 Bailey Cove Rd SE, Huntsville, AL 35802
P | 256.883.0907

MADISON CAMPUS
446 Jeff Rd NW, Huntsville, AL 35806
P | 256.970.6565
Sunday Service Times
Huntsville Campus
8:00, 9:15, & 10:45 AM
Madison Campus
9:15 & 10:45 AM